Recipies for a perfect holiday at Camping Village Dei Fiori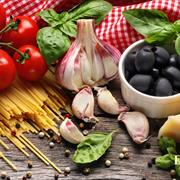 Spring is upon us, and we can't help thinking about our next holiday. We look forward to being in the open air, enjoying the warm sunshine, spending our days on the beach with family and friends and having fun…these are the main ingredients of your stay at Camping Village Dei Fiori.
Adding delicious food to this recipe for a perfect holiday will definitely be the icing on the cake! In May the Restaurant Dei Fiori will spoil you with seasonal produce from our territory: from asparagus and artichokes from the Cavallino vegetable gardens to the typical dishes of the Venice Lagoon, to fresh fish from the Adriatic. Sea, vegetables and tradition come together in a marriage of scents, flavours, and aromas.
The Camping Village Dei Fiori has some unmissable deals on offer in May:
– Happy Camping (from 05.05 to 01.07) for camping lovers;
– Happy Village (from 05.05 to 03.06) for those who prefer the comfort of the village facilities;
– Happy Kids (from 05.05 to 03.06) for a fun-filled holiday for your children.