Bathroom Facilities
Right in the middle of Camping Village dei Fiori, a modern building on three levels designed to ensure maximum accessibility hosts shared bathrooms, a large laundry room equipped with laundry sinks, washing machines, tumble dryers and ironing room, a washing up area and an area with private washrooms.
The complex is energy self-sufficient with solar panels and a photovoltaic system installed on the roof. A fountain adorning the entrance recycles the water from the pool for reuse in the toilets.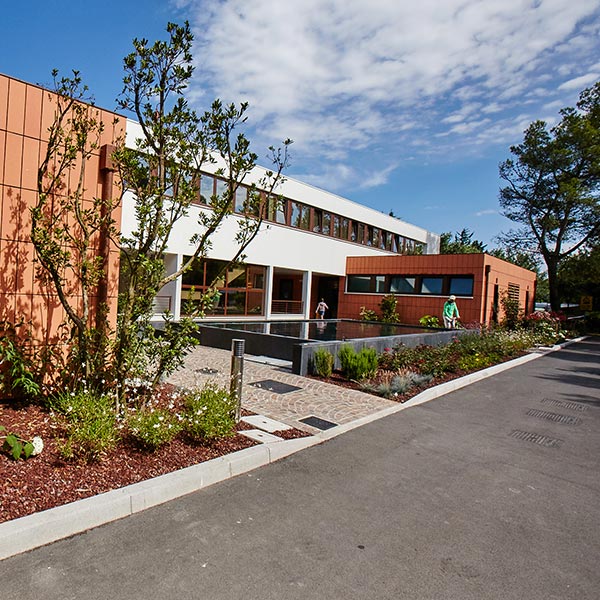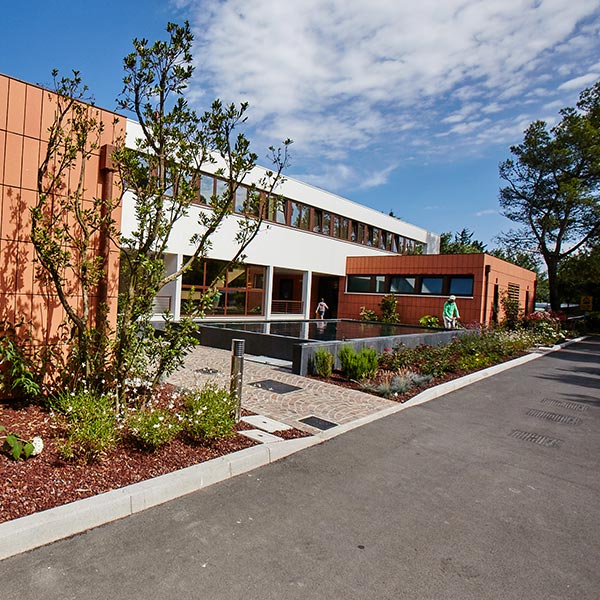 Shared Bathrooms
On the ground floor two mirroring blocks of bathroom facilities for men and women are equipped with toilets, showers, washbasins, ladies make-up corners and shaving corners for gentlemen. Near the entrances of the two blocks there are two fully-equipped bathrooms reserved for people with disabilities.
Children's Bathrooms
On the ground floor, between the north and south blocks of shared bathroom facilities, is a modern area specially designed for children with mini-showers, mini-washbasins, mini-toilets and 4 comfortable "nurseries" for infants.
Private Bathrooms
On the first floor of the building there are 16 private bathrooms that guests can book for the entire duration of their stay. The washrooms – available in sizes of 4.25 or 5 square meters – are equipped with a shower, washbasin, toilet, bidet and a sound system with FM radio and USB port. One washroom is reserved for people with disabilities.