Children


A small theatre in a meadow, a little house under the pine trees, a soft lawn. Flower beds, tables, benches. Three friendly mascots that lead the way to a green paradise for the exclusive use of your children
Many new friendships strike up on holiday… The children of Camping Village Dei Fiori know that.
At the Kids Club or at the swimming pool, on the beach or on the playground, on the skate park or at the minigolf course, tireless and fun entertainers are always ready to invent new games, parties, dances and activities where kids can get to know one another and have fun.
Our staff members are particularly mindful of the little guests and everyone is happy when, at the end of a fun-filled day, the children come back to their parents with a smile.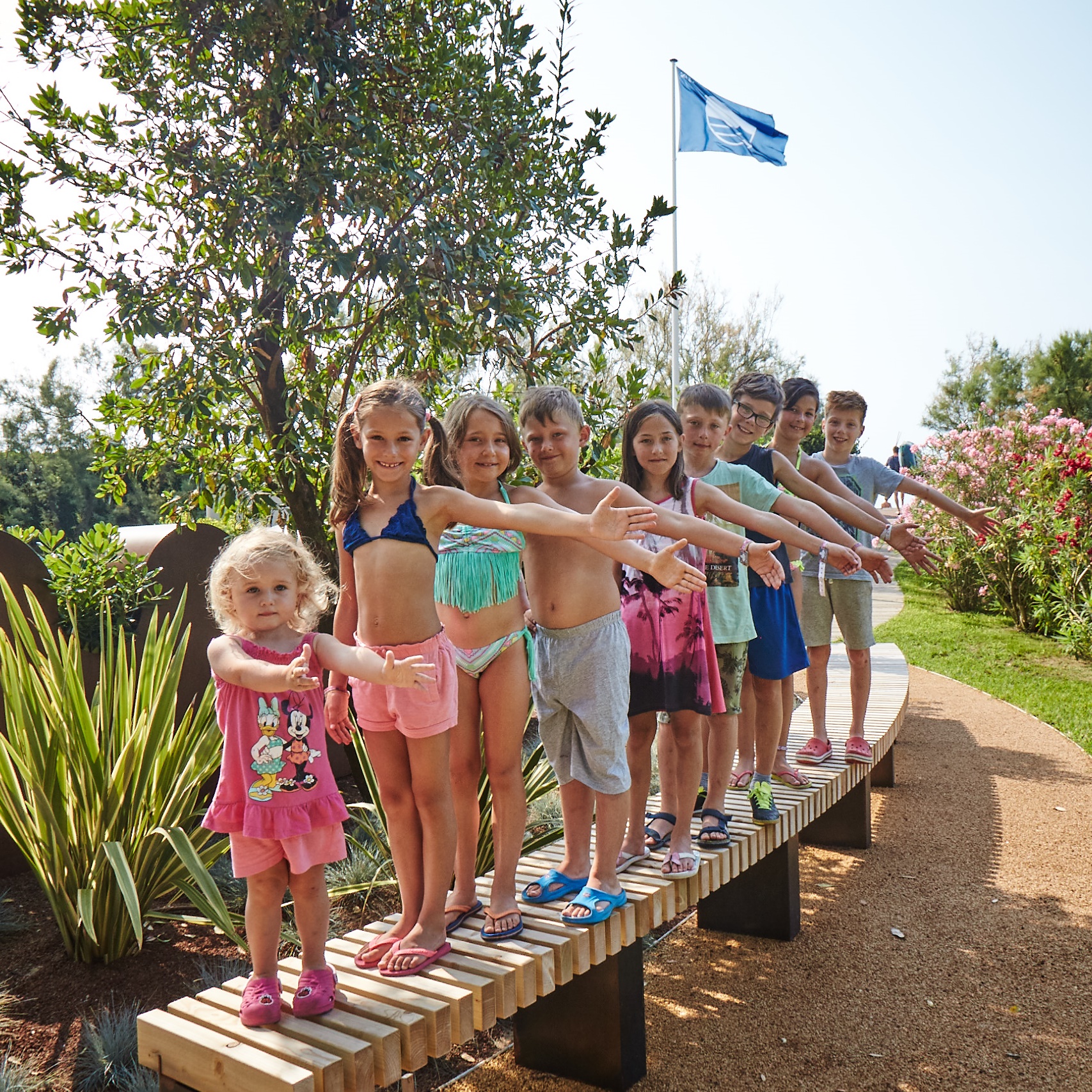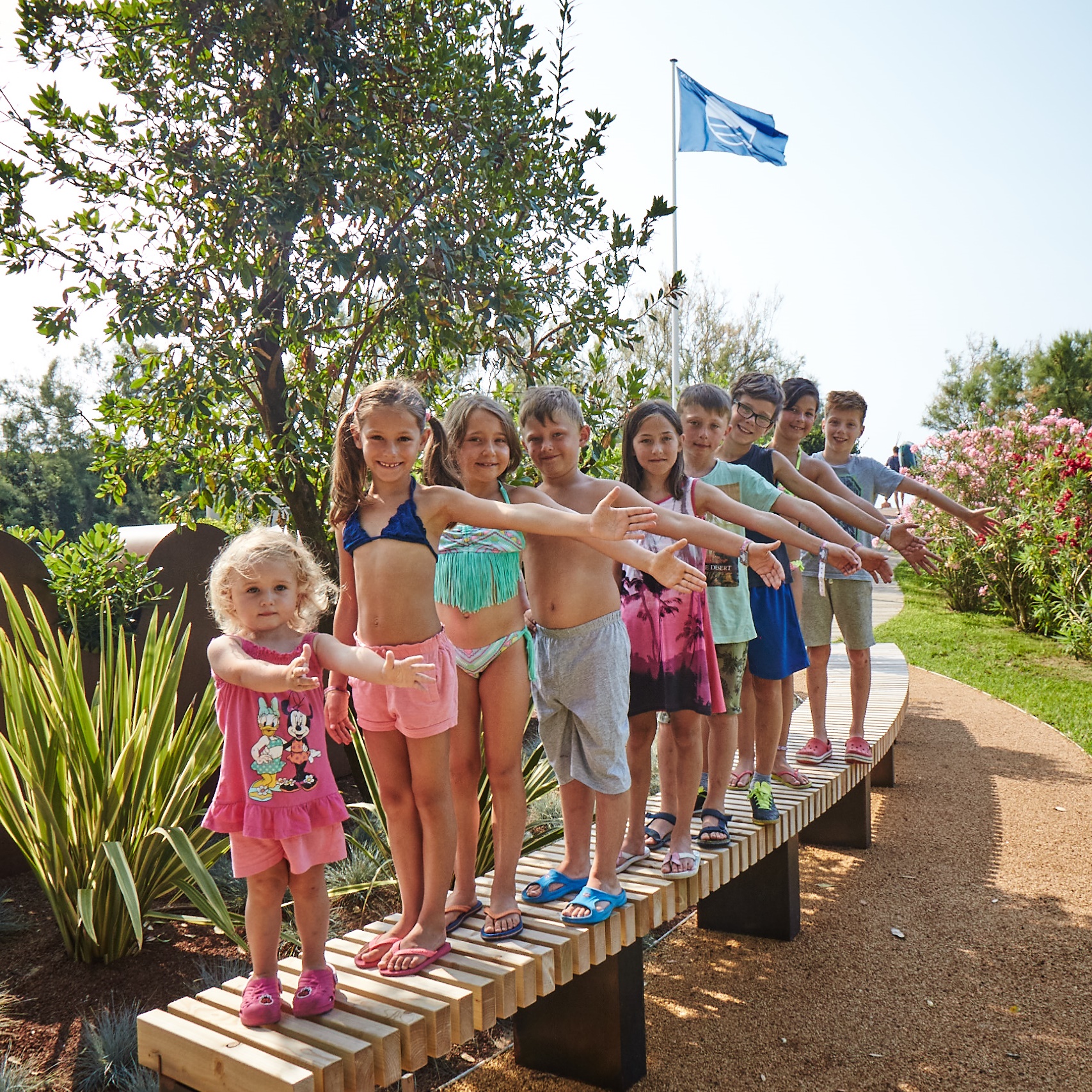 Kids Club
With the help of cheerful and tireless entertainers, even at the pool, at the beach or at the playground, the little guests of Camping Village Dei Fiori will live carefree days made of games, parties, activities and lots of new friends.
A small theatre in a meadow, a little house under the pine trees, a soft lawn…flower beds, tables, benches…three friendly mascots that lead the way to a green paradise for the exclusive use of your children.
Etto the little hedgehog, Tino the Kentish plover, and Otto the hare await our youngest guests at the Kids Club at the centre of the Village where their imagination will guide them in a magical world immersed in nature.
Playgrounds
Camping Village Dei Fiori has a large beach front area set up as a playground where kids can spend carefree hours in the company of new friends.
The different types of equipment with colourful and lively shapes have been designed to suit kids of all ages: from toddlers to four-year olds, and for children of ten and up.
Built using predominantly wood and blending with the surrounding environment, all equipment is certified and subjected to periodic checks in order to ensure their complete safety.
Minigolf course
Having fun on holiday at Camping Village Dei Fiori has never been so easy for children and teenagers! Thanks to the minigolf course next to the sports centre, it is easy to entertain yourself in exciting challenges with the whole family or with friends you meet in the village.
All play equipment is available free of charge, on request, at the village info-point.