Jesolo
A modern four-lane bridge separates the tranquil and protected countryside of the Cavallino peninsula from Jesolo, a seaside resort that has expanded rapidly in recent years in response to a swift growth in tourism.
Jesolo City Beach, a few kilometres away from Camping Village Dei Fiori, is a truly fun destination: 15 kilometres of sandy beaches with bars and bathing establishments overlooked by an endless sequence of seafront hotels as well as an extremely long avenue that becomes a pedestrian zone at night with shops, restaurants, discos and all kinds of bars, clubs.
And then a series of towers, squares and futuristic structures designed by the most prestigious architects worldwide. Finally, a celebrated water park, a spectacular new aquarium, a golf club and a continuously expanding marina.
Vibrant and young, Jesolo is always buzzing!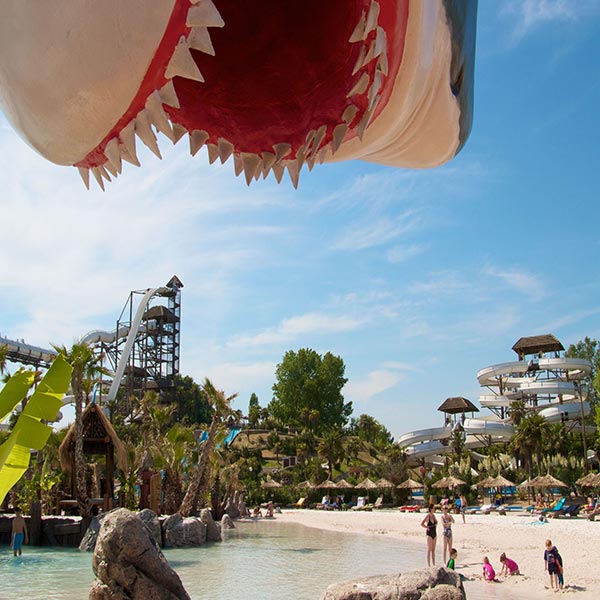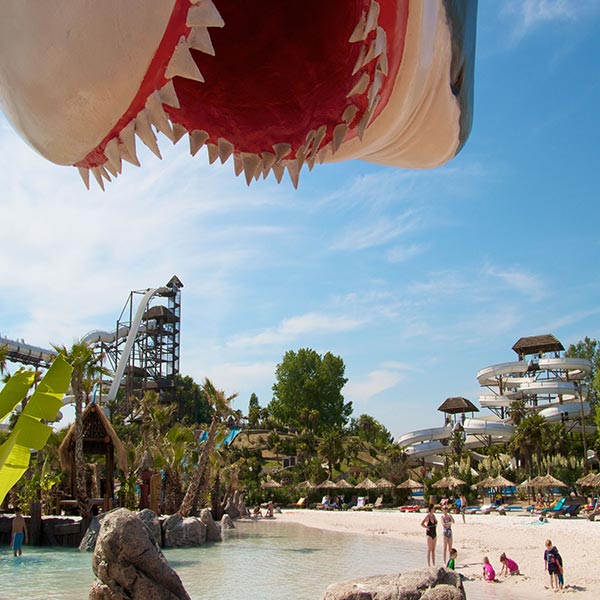 The Camping Village dei Fiori is the ideal place for you to set off every day and reach:
Venice, St. Mark's square:
with the "Quickly – Easy Venice Bus&Boat" service you can get to the historic centre of Venice with a single ticket that includes the bus journey from Via Fausta to Punta Sabbioni and the motor boat journey from Punta Sabbioni to San Zaccaria, near St. Mark's Square.
Venice and lagoon islands:
running every thirty minutes, Atvo's "door to door" bus service takes you to the Punta Sabbioni Lagoon terminal, where you can board a boat to Venice and the wonderful lagoon islands of Murano, Burano and Torcello.
Venice and Treviso airports, with a "door to door" service:
starting on 29 May 2017, upon your arrival at the airports of Venice and Treviso a bus will be there to take you straight to the campsite. On your return home, you can board the bus at the bus stop right outside the campsite and get back to the airport. Tickets can be purchased online here.
Shopping at McArthur Glen Outlet:
from Camping Village dei Fiori to the best shopping experience! Thanks to Atvo's regular shuttle service you can get to the renowned McArthur Glen Outlet di Noventa di Piave shopping village where you can find designer's clothes and accessories at extremely convenient prices. For this journey, you will have to change bus just once at Jesolo bus station.