Cavallino Treporti
Camping Village Dei Fiori is in the centre of the Cavallino peninsula, a strip of coastal land about 15 kilometres in length that extends past Jesolo, between the sea and the lagoon, just a half-hour boat ride from Venice.
It offers a unique natural environment bordered by a long beach with fine sand flanked by a lush pinewood facing the Adriatic Sea and a narrow strip of cultivated fields overlooking the lagoon.
Cavallino is an idyllic setting for family summer holidays, far from the bustling hordes. Get to know its landscapes by exploring its watery channels, beaches and lanes on foot, by boat or bicycle, and discover the local cuisine based on produce and fish from the nearby markets served in its many outstanding restaurants.
Home to open-air tourism, every summer Cavallino hosts popular events such as the famous "Palio delle contrade" in June and the spectacular "Beach on Fire" fireworks display, a Guinness world record event that takes place in August.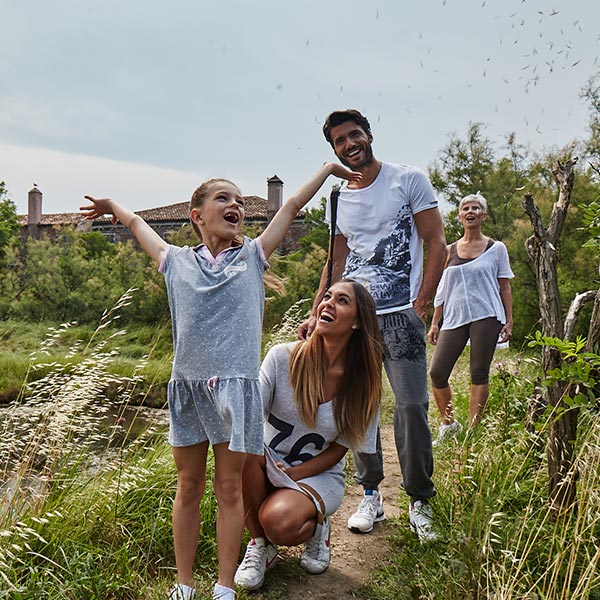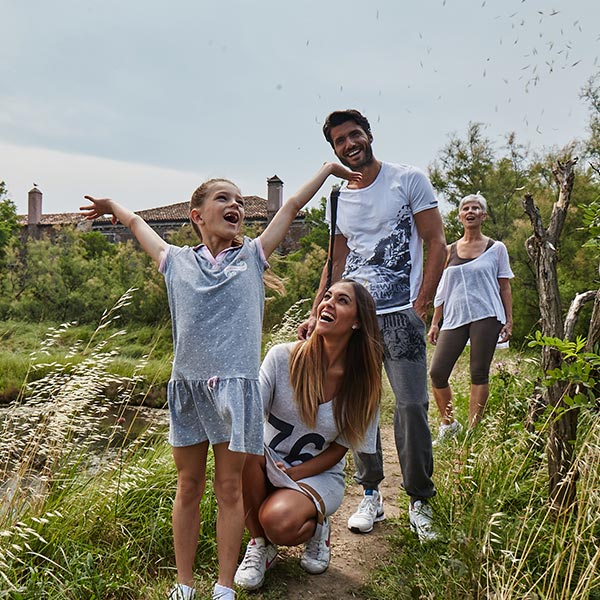 The Camping Village dei Fiori is the ideal place for you to set off every day and reach:
Venice, St. Mark's square:
With the "Quickly - Easy Venice Bus&Boat" service you can get to the historic centre of Venice with a single ticket that includes the bus journey from Via Fausta to Punta Sabbioni and the motor boat journey from Punta Sabbioni to San Zaccaria, near St. Mark's Square.
Venice and lagoon islands:
Running every thirty minutes, Atvo's "door to door" bus service takes you to the Punta Sabbioni Lagoon terminal, where you can board a boat to Venice and the wonderful lagoon islands of Murano, Burano and Torcello.
Venice and Treviso airports, with a "door to door" service:
Upon your arrival at the airports of Venice and Treviso a bus will be there to take you straight to the campsite. On your return home, you can board the bus at the bus stop right outside the campsite and get back to the airport. Tickets can be purchased online here.
Shopping at McArthur Glen Outlet:
From Camping Village dei Fiori to the best shopping experience! Thanks to Atvo's regular shuttle service you can get to the renowned McArthur Glen Outlet di Noventa di Piave shopping village where you can find designer's clothes and accessories at extremely convenient prices. For this journey, you will have to change bus just once at Jesolo bus station.