Wellness


Feeling good and relaxing in a fairytale atmosphere
The emotions of a holiday by the sea combined with the pleasure of living in the open air: a true culture of well-being that is achieved here through a combination of elements including the incomparable nature and the mild climate, the clean and calm waters, the food and wine tradition and the unmistakable and romantic sunsets on the Lagoon of Venice with their bright colours.
We at Camping Village Dei Fiori know this atmosphere well and that is why we have created a combination of services to enhance the relaxation of your holiday.
Once you have arrived here, forget your daily commitments and just treat yourself to pampering and relaxation: immerse yourself in the whirlpool, bask in the warm rays of the sun, relax your muscles and free your mind thanks to the relaxing and regenerating treatments of our qualified masseur Claudio, experience a new look thanks to the hairdresser's salon in the exclusive space on the first floor of the central services and delight your palate with gourmet cuisine specialties at Ristorante Dei Fiori.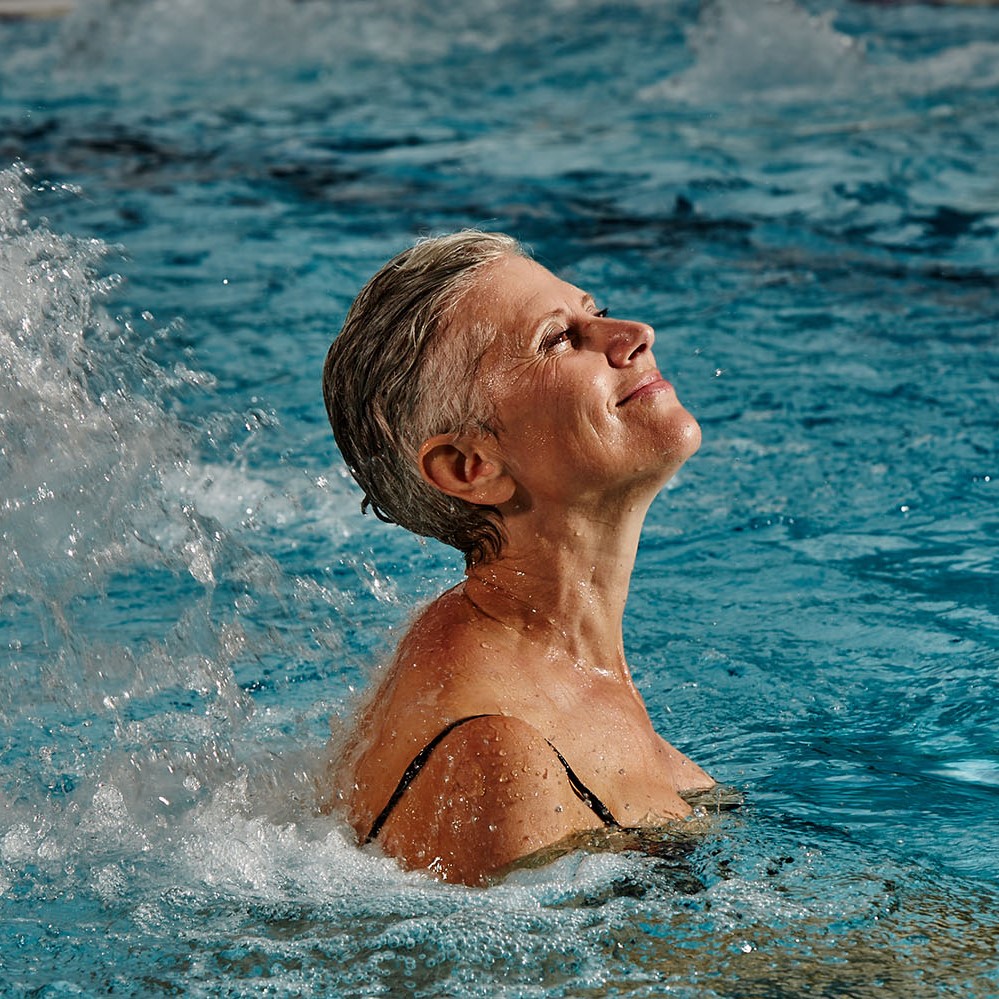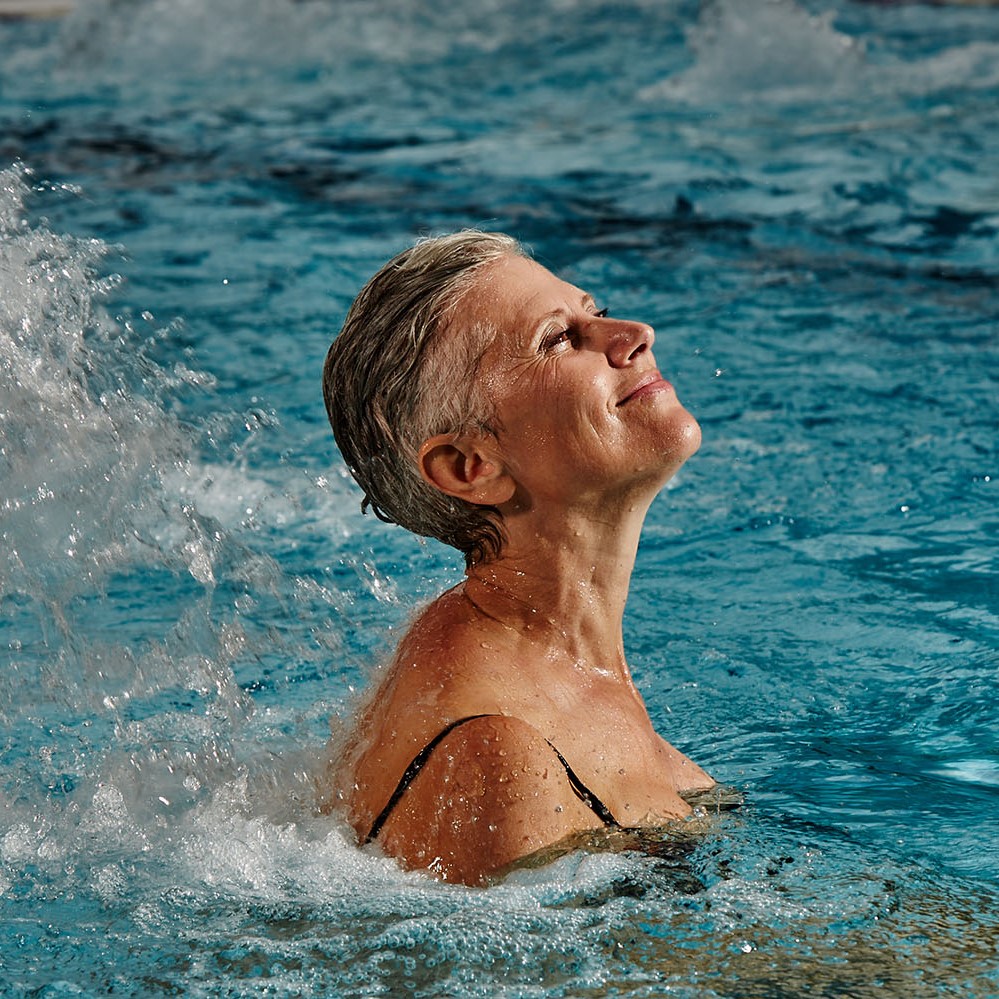 Whirlpool
A swim in the pool relaxes your muscles and relieves tension but the relaxation of the whirlpool is really priceless!
Located just a stone's throw from the sea in a quiet, reserved and green corner of Camping Village Dei Fiori, the whirlpool is reserved for the over 16s and is surrounded by comfortable sun loungers where you can sunbathe and enjoy pure moments of relaxation.
Masseur

A comfortable lounger, a softly coloured atmosphere with attention to detail, a relaxing background music.
We welcome you to the wellness terrace located on the first floor of the central services of Camping Village Dei Fiori: the studio of our masseur Claudio.
Ayurvedic, Thai or hot stone massages are part of the exclusive offer for your relaxation: let us advise you on the treatment that best suits your needs and requirements and get ready to live a personalised experience of pure wellbeing.
Hairdresser
A cuddle at the hairdresser on holiday is even more special. Treat yourself to a treatment for your hair, a new haircut or experience the hairstyle trends of the moment thanks to the Tèsté Fashion team.
Do not hesitate to ask for advice on products that can make your look stand out. A treat? The massage chair during washing!
 Closing date 2023: 15 September
Gourmet
During your holiday at Camping Village Dei Fiori you can savour every nuance of local taste and tradition as well as experiment with the most unusual combinations. At Restaurant Pizzeria Dei Fiori the passion for Italian cuisine, the love for tradition and the spirit of innovation give life to extraordinary dishes with attention to detail, to enhance the freshness and authenticity of raw materials.
Let yourself be seduced by the delicacies of our territory: from fish dishes to meat specialties to the exclusive selection of gourmet pizzas, with fresh ingredients processed by skilled chefs in our kitchen.