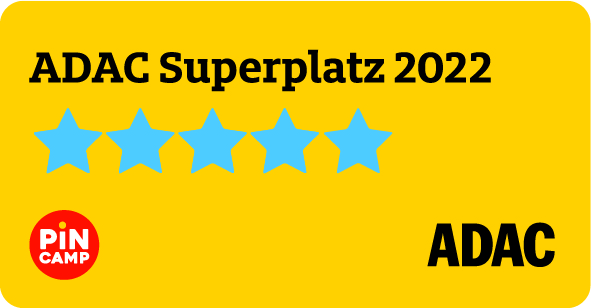 Once again this year there is such a wonderful news: Dei Fiori Camping Village has been awarded with 5 stars by ADAC, the prestigious German Automobile Club, which has included the campsite in its exclusive selection of Superplatz. All the best campsites in Europe are included in this category.
The classification drawn up by ADAC highlights the level of service offered by a campsite, in particular for some aspects such as the sanitary facilities, the campsite area, the restaurant proposals, the leisure facilities and the bathing services.
This year Dei Fiori was awarded top marks for sanitary facilities and beach services, followed by facilities for guest entertainment and animation, the care of the pitches and the atmosphere of well-being felt by guests during their holiday.
This prize, the most important in the open-air category, comes just a few months after Pincamp ranked Dei Fiori as one of the best 100 campsites in Italy.
Once again, these results confirm that our commitment and attention to the care of the campsite and its services are recognized and appreciated by both guests and experts in the field, and are therefore fully appreciated.