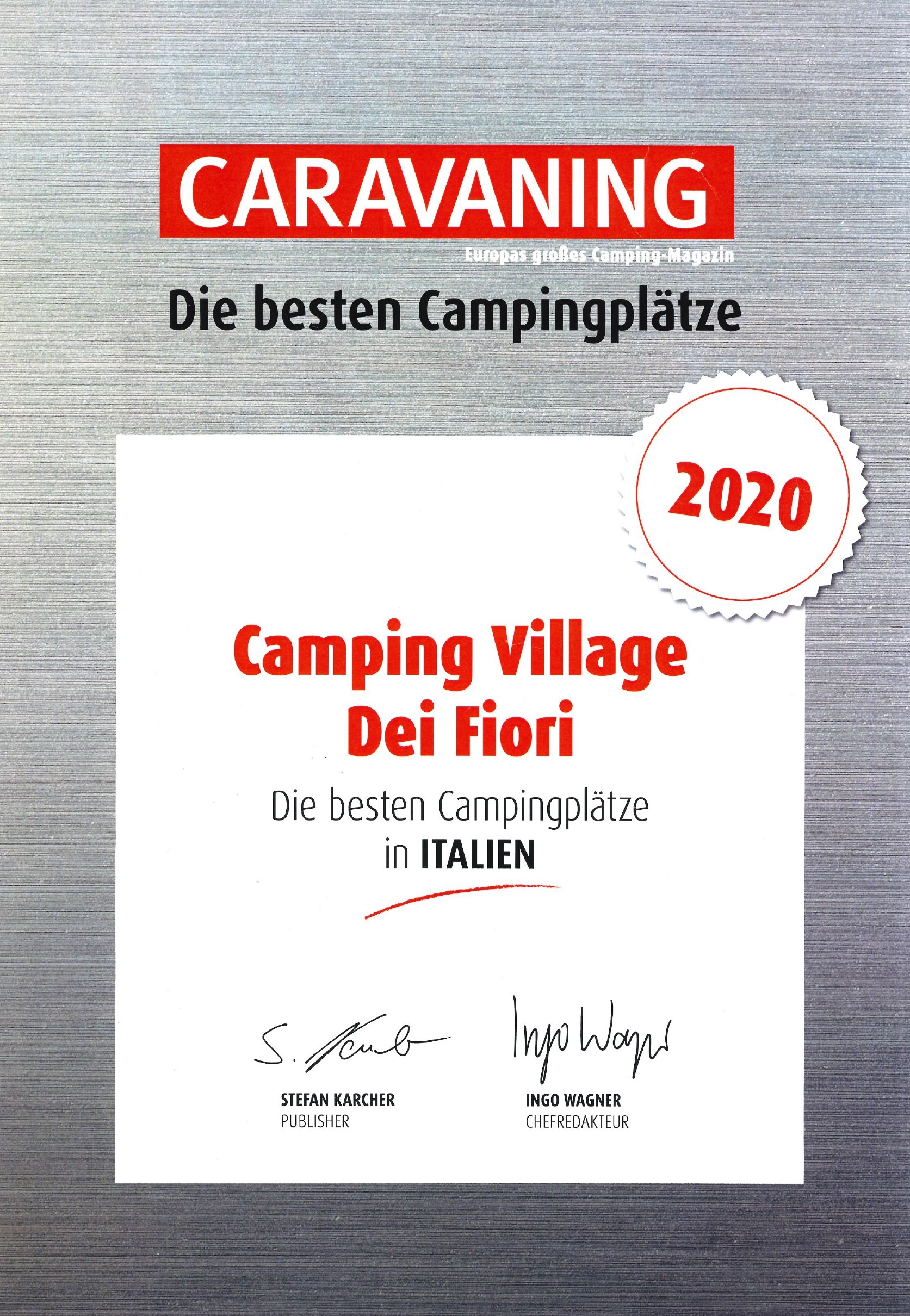 Dei Fiori Camping Village has been included on a prestigious selection: Caravaning, the most popular German magazine about camping sites, listed it among the 10 best camping in Italy.
With more than 400 thousand visits on the website, Caravaning is a landmark for german, austrian and swiss tourists who love the en plein air holiday.
Ratings and reviews given by the users on ACSI, Eurocampings.eu, Zoover.com, Camping.info, Google and Facebook, have been the evaluation method used to drawing up the classification. A set of ratings that confirm a high level of overall camping satisfaction.
In particular, on Campign.info the higher scores have been assigned to: the general cleaning (4,8/5), the health services (4,5) and their cleanliness (4,6/5), the camping location (4,6/5) as well as the staff' politeness and willingness.
Dei Fiori has been appointed camping suitable for families with children under 6 years of age (4.7/5), and also for couples (4.3/5) who want to enjoy a quiet holiday surrounded by nature.
Source: Caravaning